Plaque commemorating Sedgwick's birthplace
Sedgwick's birthplace in Dent
22nd March 1785
27th January 1873
Adam Sedgwick is regarded by many as one of the founders of modern geology. He was born in Dent in the Yorkshire Dales, where his father was the vicar of St. Andrew's church, and educated at Sedbergh School and Trinity College, Cambridge. He became the Woodwardian Professor of Geology at the University of Cambridge in 1818 and was elected a Fellow of the Royal Society in 1821. The Sedgwick Museum of Earth Sciences in Cambridge is named in his honour.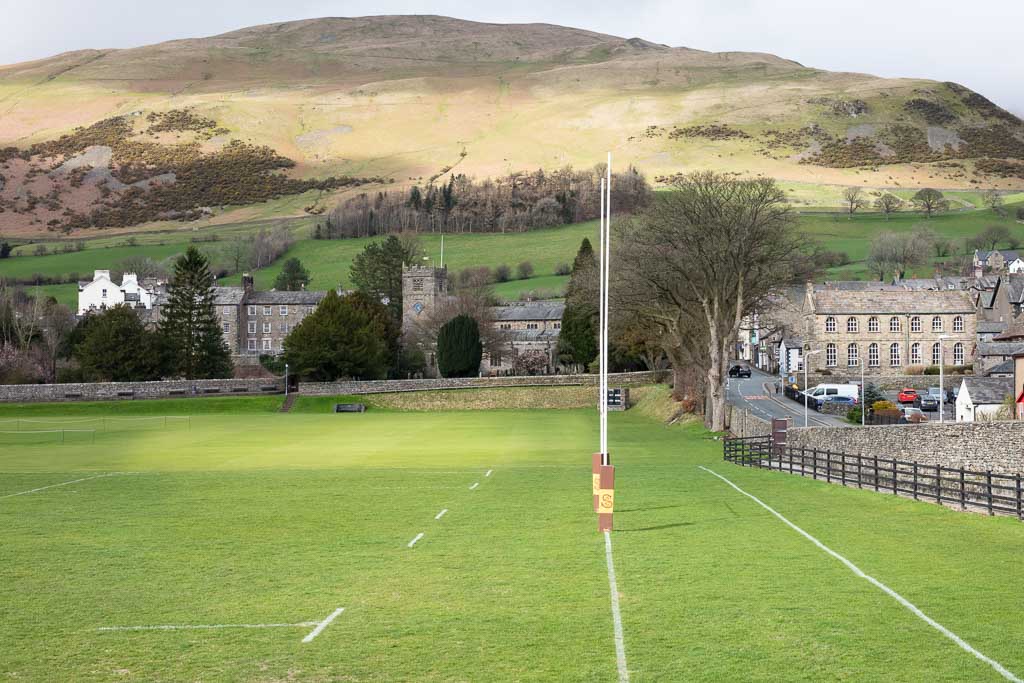 View of Sedbergh towards Winder with the School Library on the right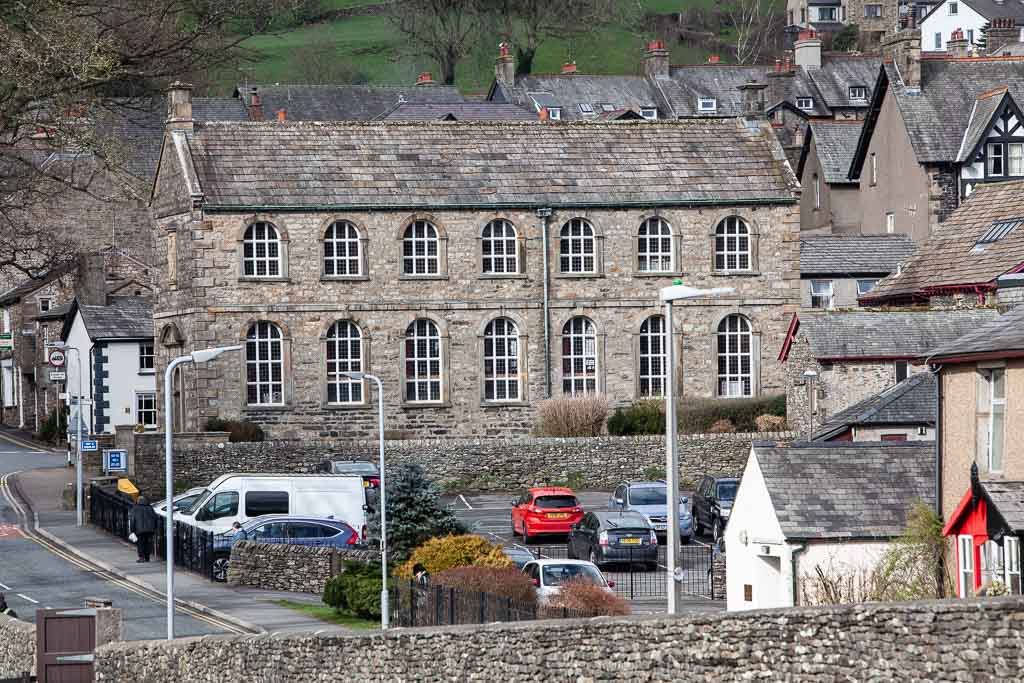 Sedbergh School Library built in 1716
Sedbergh School was founded in 1525 by Roger Lupton, when he was Provost of Eton College. Lupton was born in Cautley about 3 miles from Sedbergh and was educated at King's College, Cambridge and had served as a chaplain to both King Henry VII and Henry VIII prior to becoming the Provost of Eton.
In Sedgwick's day, the school roll was about 25 pupils and the only school building was the current library, which was built in 1716. It is uncertain exactly what Sedgwick would have been taught at Sedbergh but grammar schools at the time were starting to teach a broader subject base than the tradition Latin and Greek syllabus.
The school now has an enrolment of about 530 pupils and educates both girls and boys between the ages of 4 and 18 with 9 boarding houses and an extensive estate of school buildings.
Interior of Sedbergh School Library. (360o photograph)